Route 3 service update: The last Saturday service was on 9th February 2019. The current timetable will continue to operate every Thursday throughout 2020 & 2021.
Route 3: Between Horsham & Shoreham
Our exclusive route is operated and financed by Southern Transit, because we believe it serves the local community and is worth the journey.
The service follows the route of the Downs Link footpath and former Shoreham to Horsham railway line in West Sussex, connecting towns and villages along the Adur Valley for a memorable trip through some of the South East's most beautiful backdrops. The service runs every Thursday throughout the year.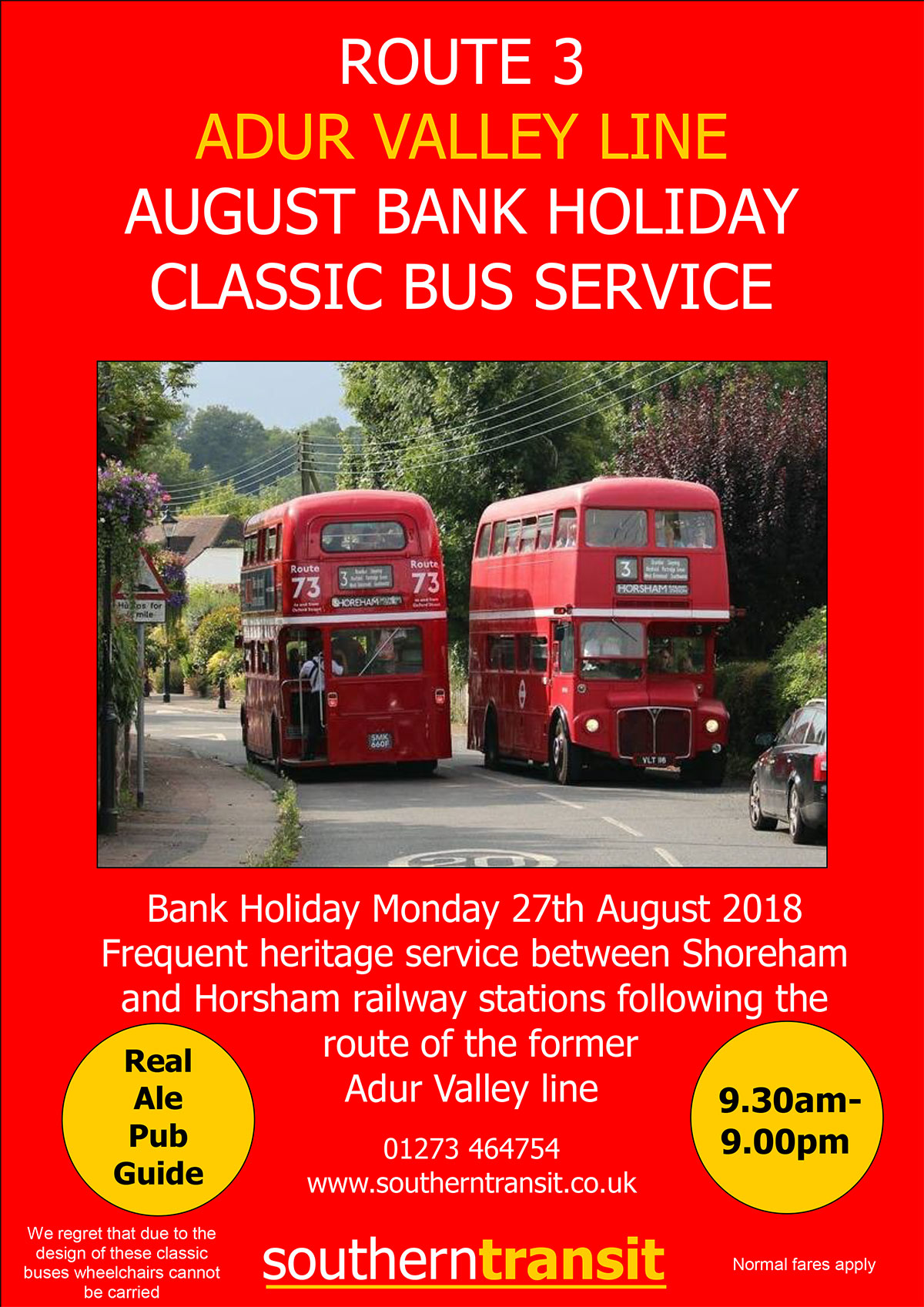 On bank holiday Mondays in May and August, our iconic red London Routemaster and RT buses (made famous by Cliff Richard in the film Summer Holiday) operates with an increased service.
Weather permitting we'll swap the Routemaster for an open-top double-decker! Keep an eye on our social media pages for route updates.
Route 3 Stops